Physiotherapy clinic
Psychotherapy clinic
Mehiläinen Helsinki Forum Kolme Seppää
Mannerheimintie 12 b, 3. krs
00100 Helsinki
Book an appointment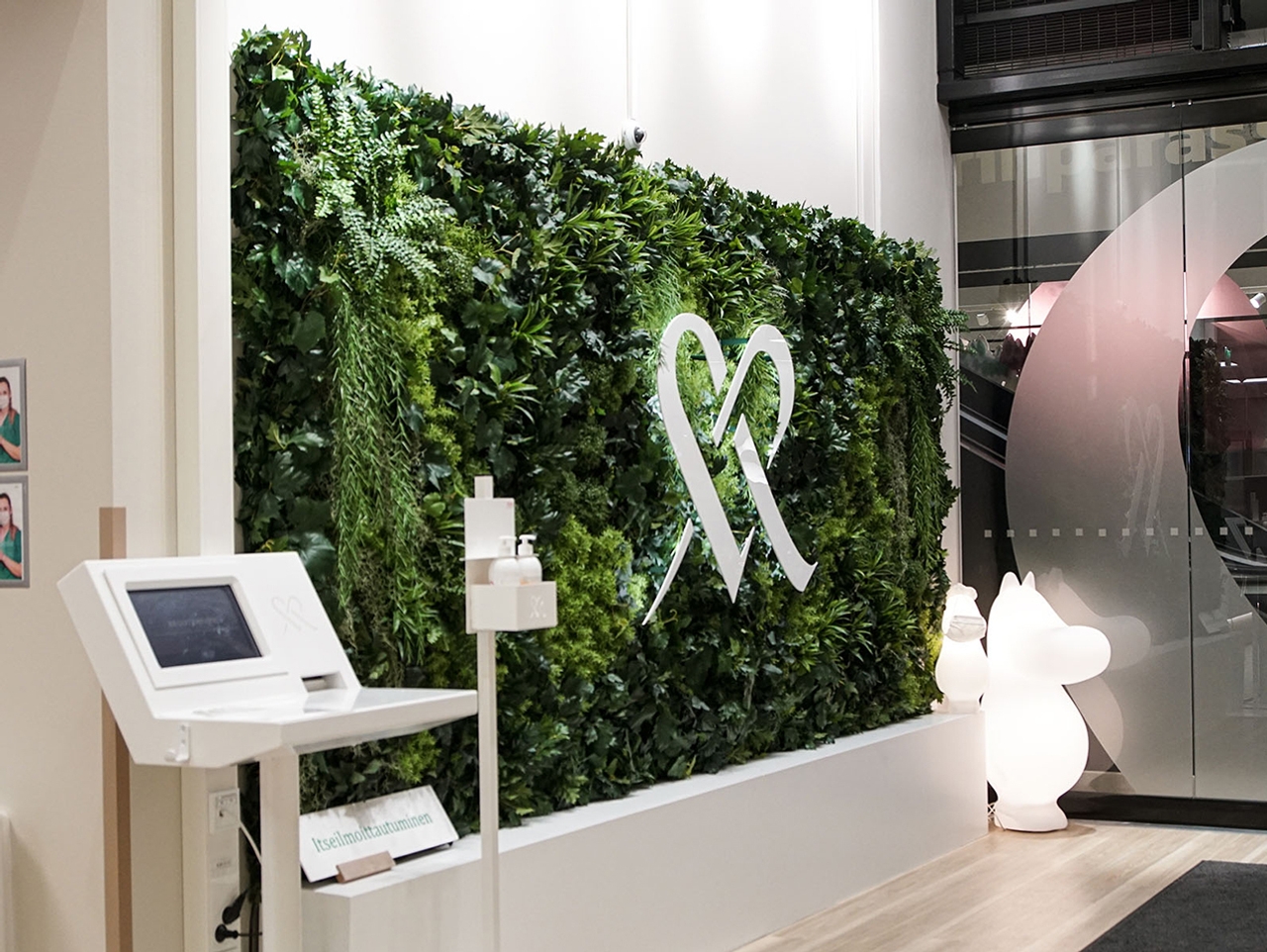 Mehiläinen Forum Kolme Seppää on osa Forumin lääkärikeskusta. Täällä vastaanottavat Forumin yksikön työpsykologit sekä työfysioterapeutit.
Forum Kolmessa Sepässä asiointi tapahtuu aina ajanvarauksella.
Toimipisteessä ei ole erillistä vastaanottohenkilökuntaa. Ilmoittautuminen tapahtuu Itseilmoittautumis -laitteella toimipisteen aulassa tai OmaMehiläinen -sovelluksen kautta. Suosittelemme lämpimästi sovelluksen lataamista ja käyttöä.
Lue lisää psykoterapiapalveluista Helsingissä. 
Current
---
Appointment booking by phone and enquiries
The fastest and easiest way to book an appointment is directly through Mehiläinen's online appointment booking service.
Book an appointment
Appointment booking by phone and enquiries (0,0835 €/call + 0,1669 €/min)
Switchboard (0,0835 €/call + 0,1669 €/min)
Our phone service is open every day around the clock.
---
Sijainti
Services
Ensimmäisen ilmoittautumisen yhteydessä tulee täyttää tietosuojalomake. Voit täyttää lomakkeen jo etäkäteen osoitteessa https://oma.mehilainen.fi/ tai OmaMehiläinen-sovelluksessa. Toimipisteessä ei ole kassapalveluja. Ilmoittautuminen itseilmoittautumislaitteella tai OmaMehiläinen -sovelluksella.
Potilastietojen tilaaminen

OmaMehiläinen-palvelu on nopein ja vaivattomin keino tarkistaa omat potilastiedot, tutkimustiedot ja tutkimuskuvat.
Saat halutessasi Mehiläisen lääkäri- ja diagnostiikkapalveluiden potilastiedot itsellesi myös paperisena. Potilastietoina voidaan toimittaa esimerkiksi lääkärikäyntien potilaskertomukset ja Mehiläisessä otetut tutkimuskuvat, kuten röntgenkuvat.
Lue lisää potilastietojen tilaamisesta Mehiläisen verkkosivuilta.
Prices
The price list of doctor's appointments and procedures can be found on the Price lists page.
Go to the price list
Instructions
Forum Kolme Seppää sijaitsee Helsingin keskustassa Mannerheimintiellä, kauppakeskus Stockmannia vastapäätä. Sisäänkäynti tapahtuu osoitteesta Mannerheimintie 12 b. Toimipiste sijaitsee 3. kerroksessa.
Pysäköinti lähikatujen kadunvarsilla (maksullinen).
Location doctors and people in charge