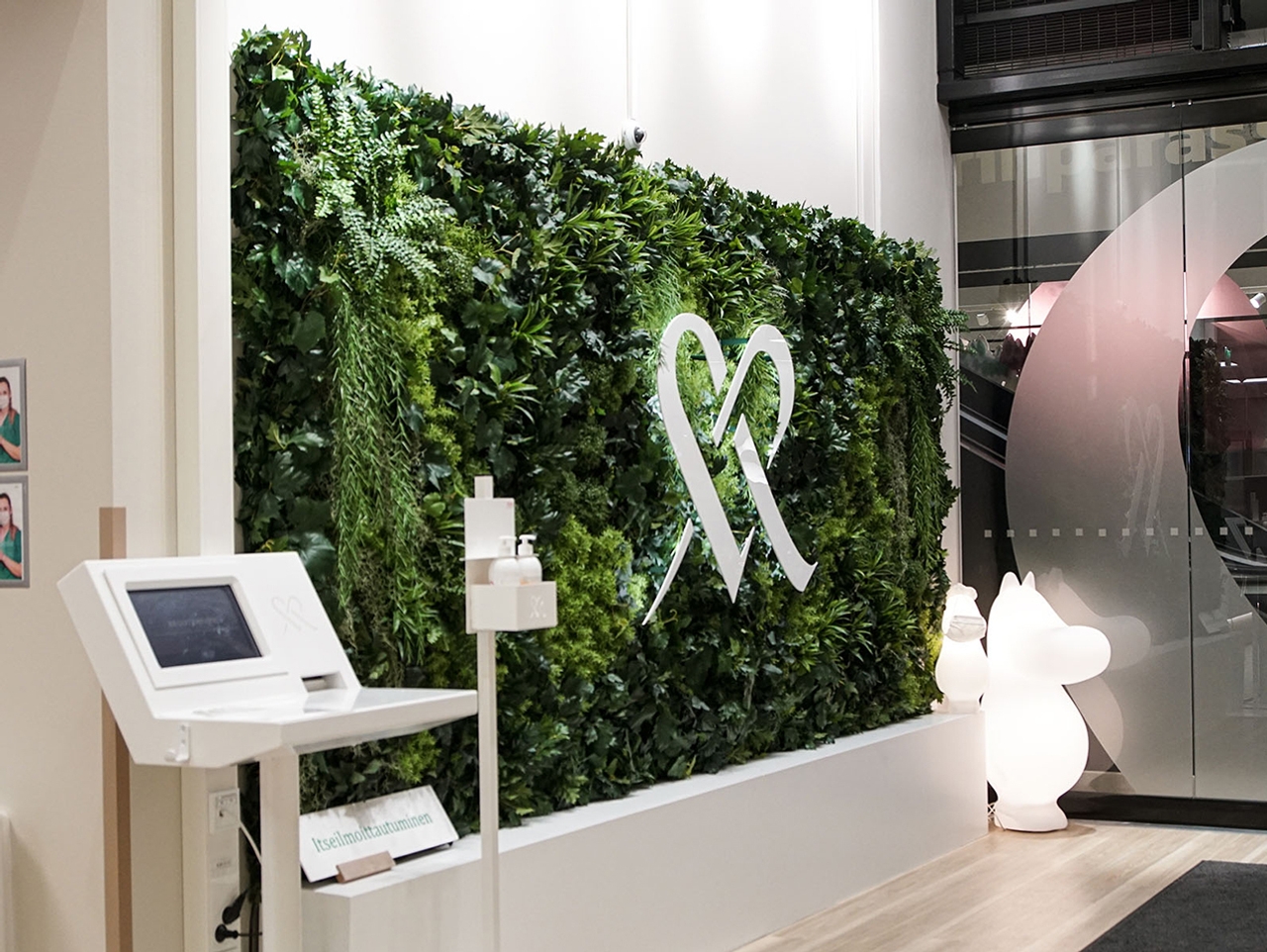 Felicitas Mehiläinen is a private clinic specialized in fertility treatments with branches in Helsinki, Lappeenranta, Turku and Oulu. In Helsinki we have been since 1990. Our operations expanded to Lappeenranta in 1999. We became a part of Mehiläinen in 2011, and in 2017, through our merger with Väestöliiton lapsettomuusklinikat, we expanded to Turku and Oulu.
For you
In Felicitas Mehiläinen you are received by the friendly and professional staff. You always get to see your personal specialist, and we plan every treatment according to your needs. During the treatment process you can also seek support from couple and family therapists.
Best quality care
We offer our clients good, high-quality care. We have the latest knowledge and newest methods in fertility research, and we develop our expertise continually through education, taking part in branches conferences and doing research.
More information: https://felicitas.mehilainen.fi/
---
Appointment booking by phone and enquiries
The fastest and easiest way to book an appointment is directly through Mehiläinen's online appointment booking service.
Book an appointment
Our phone service is open every day around the clock.
---
Sijainti
Services
Opening hours
| | |
| --- | --- |
| Monday 27.3. | 08:00 - 15:30 |
| Tuesday 28.3. | 08:00 - 15:30 |
| Wednesday 29.3. | 08:00 - 15:30 |
| Thursday 30.3. | 08:00 - 15:30 |
| Friday 31.3. | 08:00 - 15:30 |
| Saturday 1.4. | Closed |
| Sunday 2.4. | Closed |
Puh: 010 414 6580 (0,0835 €/call + 0,1669 €/min)
Fax: 010 414 6597
:
Potilastietojonen tilaaminen
Prices
The price list of doctor's appointments and procedures can be found on the Price lists page.
Go to the price list
Instructions
Our branch is located at Kupittaa, Turku, in the Eurocity building, near the Kupittaa train station and Mehiläinen NEO Medical Center. Entrance is from on Joukahaisenkatu 1 C-stairway right next to the overpass. Take the elevator to the 6th floor, then take to the left. Please ring the doorbell.
Kadun varressa on yhden tunnin kiekkopaikkoja. Rakennuksen pohjakerroksessa on maksullinen parkkihalli, Joukahaisenkatu 8 ParkCity parkkihalli.
Rakennuksen sisäänkäynti on esteetön. Ulko-ovi on katoksen alla. Hissillä 6. krs, jossa aulassa ovikello. Ovi avataan sähköisesti, tarvittaessa henkilökunta auttaa ovea pysymään auki. Vastaanotto- ja WC-tiloissa matala kynnys oviaukoissa, tilat avarat.
Lähin bussipysäkki n. 50 m päässä rakennuksesta, vieressä kulkee kävelytie. Invapysäköintipaikkoja ei ole erikseen, lähin maksullinen pysäköintialue on Eurocity-rakennuksen pohjakerroksessa, josta esteetön sisäänpääsy ajoluiskan reunaa käyttämällä.
Location doctors and people in charge