Therapy clinic
Psychotherapy clinic
Mehiläinen Terapiaklinikka Helsinki
00180 Helsinki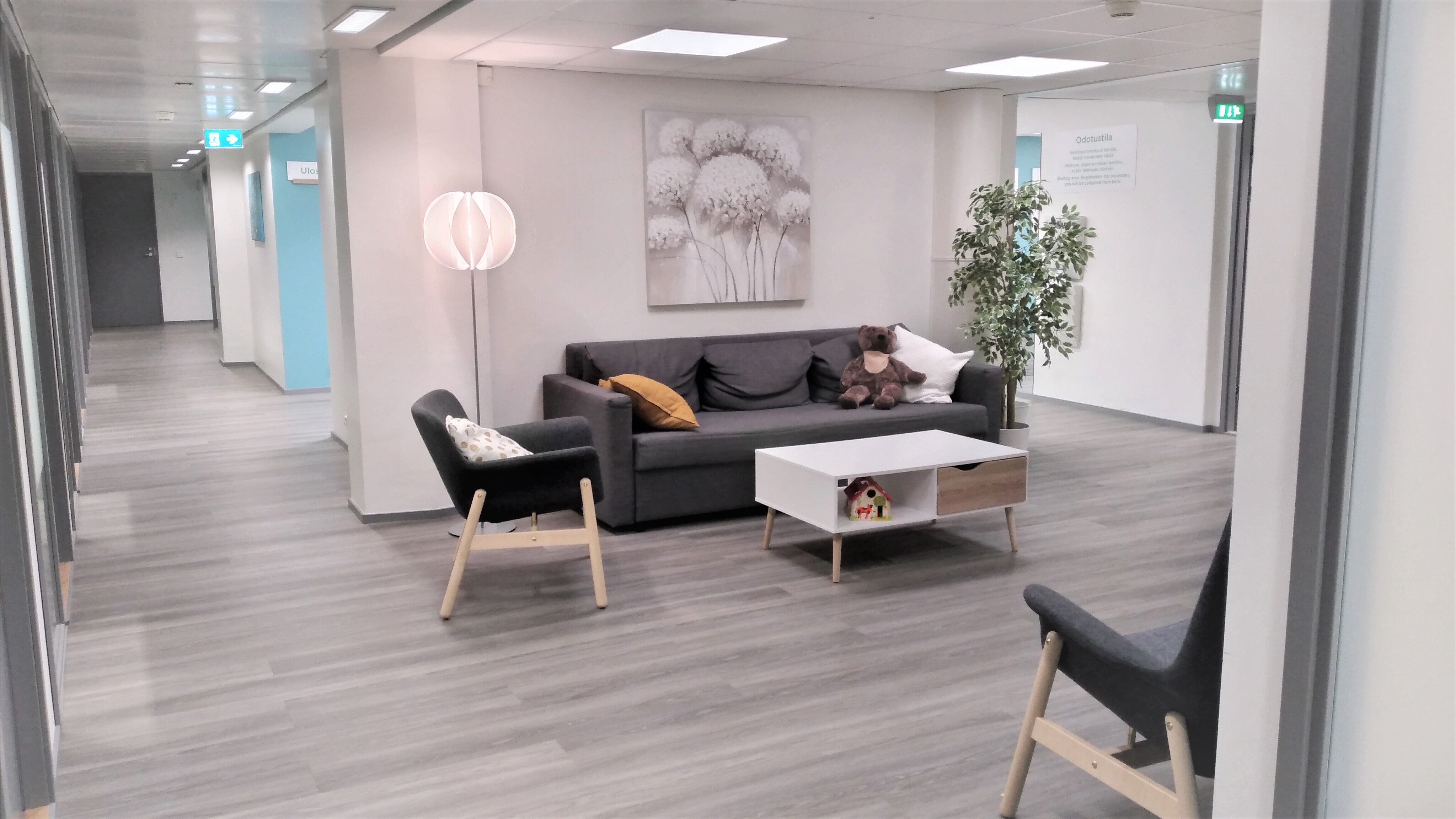 Mehiläinen Terapiaklinikan Helsingin aluekeskuksiessa työskentelee terapian ja kuntoutuksen ammattilaista, jotka auttavat lapsia, nuoria ja aikuisia tavoittelemaan unelmiaan sekä pärjäämään paremmin elämässään.
Voit tiedustella aikoja klinikalle soittamalla numeroon 046 920 1537 tai lähettämällä yhteydenottopyynnön sähköpostitse osoitteeseen helsinki.terapiaklinikka@mehilainen.fi
Tarjottavat palvelut:
Puheterapia
Neuropsykologiset tutkimukset ja kuntoutus
Psykologin tutkimukset ja tukikäynnit
Neuropsykiatrinen valmennus
Musiikkiterapia
Toimintaterapia
Lyhytterapia
Nuotti-valmennus
Oma väylä -kuntoutus
Tarjoamme yksilökuntoutusta lapsille, nuorille ja aikuisille.
Meillä on voimassa oleva sopimus kelan kanssa puheterapiasta, neuropsykologisesta kuntoutuksesta, toimintaterapiasta, Oma väylä -kuntoutuksesta sekä Nuotti-valmennuksesta. Voit tiedustella vapaita paikkoja olemalla yhteydessä asiakaspalveluun. Osallistuessaan kelan rahoittamaan kuntoutukseen, asiakkaalla on mahdollisuus hakea matkakorvausta kelalta.
Tiloissamme on satunnaisesti koira. Avustajakoiria lukuunottamatta asiakkaiden koirat tai muut eläimet eivät ole tervetulleita.
---
Appointment booking by phone and enquiries
Appointment booking by phone and enquiries
Our phone service is open every day around the clock.
---
Sijainti
Prices
The price list of doctor's appointments and procedures can be found on the Price lists page.
Go to the price list (in Finnish)
Instructions
Sisäänkäyntimme on osoitteessa Eerikinkatu 27. Toimistomme sijainti on hyvien liikenneyhteyksien päässä lyhyen kävelymatkan päässä Kampin metroasemalta. Julkinen liikenne: raitiovaunupysäkille 60 m, Kampin metroasemalle 450 m, rautatieasemalle 1 km, kevytliikenneväylä Baanalle 150 m.
Olemme avoinna sovittujen asiakastapaamisten puitteissa. Saavuthan paikalle lähellä sovittua aikaa.
Auton pysäköinti kadun varteen tai lähialueen parkkihalleihin erillismaksulla.
Location doctors and people in charge
Yksikönjohtaja
Tuire Mustonen, puh: 046 920 5206
Potilasasiamies
Jessica Vidgren, puh: 040 125 6570