If you want to get people back to the office, develop servant leadership
Blog 16.8.2022
As the pandemic subsides, a common question from management for an Occupational Psychologist is how to get employees who like remote work to return to the office. Concern among management and supervisors has increased along with the awareness of how much employees enjoy remote work. The problem is common and the solutions are diverse. One entices employees with treats and amusements, another tries to give strict orders and the fiercest threaten to fire the employees. Recent studies show that there is no need for quick fix solutions or tricks – good management and proper working conditions go a long way.
Hybrid work is engaging
According to a recent study by the Finnish Institute of Occupational Health, the preferred option for Finnish employees would be to continue hybrid work after coronavirus restrictions are lifted. Working remotely at least one or two days a week would be suitable for the majority. The popularity of the hybrid model makes sense, as the possibility of working in a self-directed manner is, according to studies, linked to higher work engagement and lower burnout. During the demanding pandemic, occupational well-being remained at a good level in hybrid work, but it decreased in remote and in-office work. Still, almost one in five would like to see full-time remote work continue regardless of the pandemic. Almost half of those who had already worked remotely full-time during the pandemic would prefer to continue to do so even if the restrictions were lifted. Should we be concerned if some employees are not interested in returning to the conference rooms, open offices and coffee machines?
Who likes remote work?
Companies' concerns about employees sticking to their home offices are not in vain. A study by the Finnish Institute of Occupational Health showed that the desire to do more remote work may indicate problems such as burnout or work addiction. The burdensome requirements of work, such as conflicts, bureaucracy or large workloads, were also likely to increase the desire to work remotely. Retreating to remote work can therefore be a way for the employee to regulate excessive stress at work. At the same time, however, the problems of workload can remain hidden. From the perspective of early support, the detection of the remote worker's workload, the identification of work ability problems and the provision of support may be delayed. It is important for the supervisor to note that the employees' enthusiasm for remote work can sometimes be a sign of a harmful workload or problems in working conditions.
Good management attracts
Management can breathe a sigh of relief if, once the coronavirus restrictions are lifted, employees spontaneously return to the office – something has been done right. Studies show that people are drawn back to in-office work by good working conditions and servant leadership. Although colleagues are also nice, studies did not show that they had any effect on either attracting or repelling employees from the office. When there is fair treatment, empowerment and a sense of belonging in the workplace, it makes the employee want to reduce remote work. A management culture that is human, respectful and encourages development is now the surest way to get people to return – and stay.
If your company needs advice on developing a culture of servant leadership, our occupational psychologists are happy to help.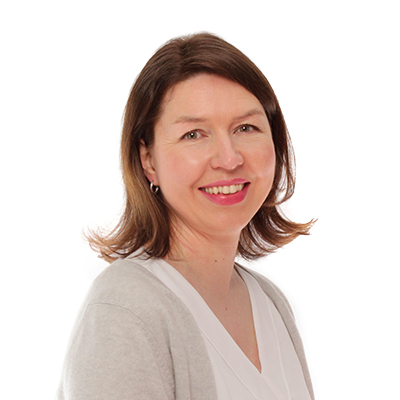 The author of the blog post, M.Sc. (Econ.) Ritva Lindén, is an Occupational Psychologist with expertise in organisations and management who works as Chief Occupational Psychologist in Mehiläinen, Vantaa.
Studies mentioned in the post:
Miten Suomi voi? ("How is Finland Doing?") – a study by the Finnish Institute of Occupational Health (Press release by the Finnish Institute of Occupational Health, 9 March 2022)
Miksi toimistolle tai etätöihin halutaan? ("Why do employees want to work in-office or remotely?") – a study compilation by the Finnish Institute of Occupational Health (Press release by the Finnish Institute of Occupational Health, 24 May 2022)